Get to Know your Vehicle - FCSS Session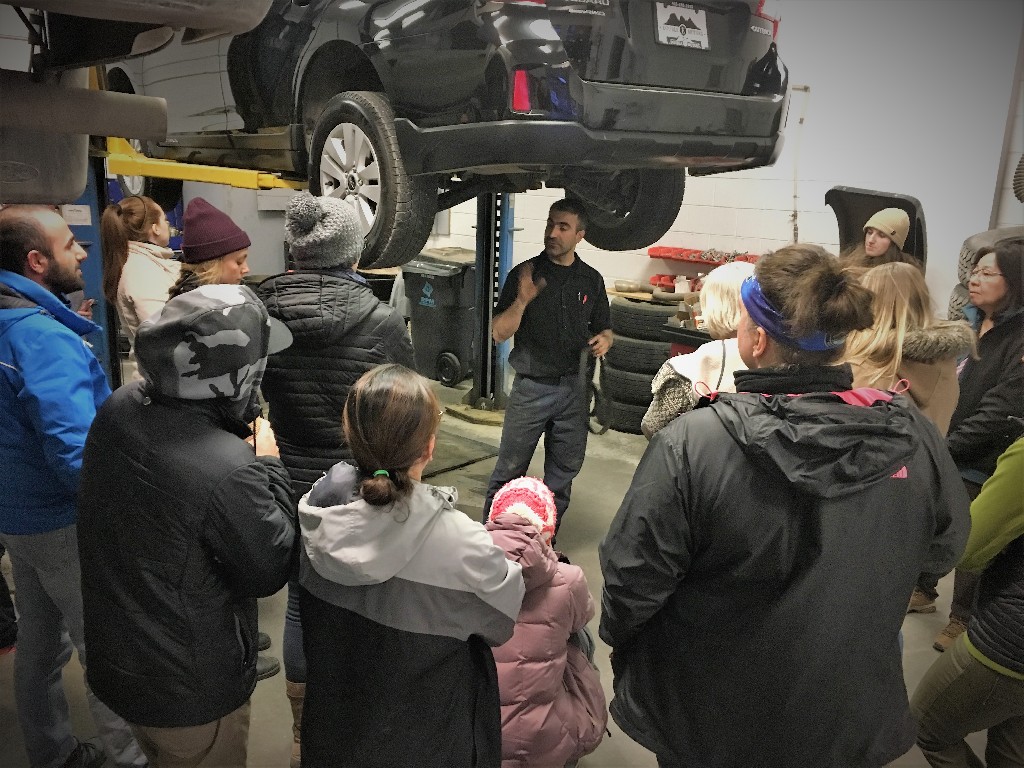 We are gearing up for our next class with Family & Community Support Services (Town of Canmore). Their Life Skills sessions are free of charge and provide excellent knowledge sessions on a number of topics. This fall's series has four sessions: Budget Basics, Basic Car Maintenance, Rent Smart, and Budget Friendly Soups & Stews. We are proud to host the Basic Car Maintenance session at our Service location.
At this time, the session is completely full and there is a waiting list, but it won't be our last session with FCSS. This has been such a pleasure to co-host and provide a judgement free, questions a-plenty, get to know about vehicles maintenance session that we don't see an end in the near future. In fact, we've been looking at how we can do a little more.
So, if you missed getting signed up for this session and you don't want to miss the next one, stay tuned to our Facebook page Double E Motors - Service Ltd. for the next announcement.
Here's to road trips and adventures galore!
---